Facebook: https://www.facebook.com/pages/RAM-Products-408/1427579617465587
Yelp: http://www.yelp.com/biz/ram-products-real-american-motorcycle-repair-san-jose
Youtube: http://www.youtube.com/user/RAMMAN408
Pinterest: http://www.pinterest.com/ramproducts/
Email: ramprostaff@ramcycles.com
eBay: http://www.ebay.com/usr/ram1products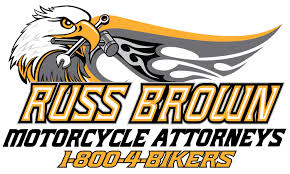 Just an FYI R.A.M Products Carrys the free Monthly Publications of:
Thunder Press
City Bike
Thunder Roads
Quick Throttle
Friction Zone
New Rider Guide
What some people are saying on YELP about us...
Tyler L. from San Jose CA. "One of the fastest tire services I've seen"
Annie V. from Hayward CA. "Great place to bring your Harley :) I finally found a place that's not going to hand you a big bill for a little service"
Yahoo Reviews...
"if you want high quality repairs or services on a new or old skool motorcycle or custom, this is definitely the place you want ..."
" Bernard has been there all the time, in the good times, and the bad. This guy knows what he is doing and does it well"
Google Places...
"Great shop. Bernard is knowledgeable and honest"
" Bernard has always gone a bit above standard service, he is an absolute gem with his integrity, and a straight shooter"
FaceBook Reviews...
Alex R Herndon "5 STARS Bernard KNOWS Harley-Davidson"
Scott Peterson "5 STARS Great fast service!!! And open on weekends. Thank you"
All motorcycle brand references in visual form or otherwise are registered trademarks of there respective manufacturers. R.A.M Products does not imply affiliation with any of the motorcycle manufacturers mentioned on this website.All parts orders will be shipped U.P.S. ground unless otherwise specified. U.P.S. Orange label (3 day), Blue label (2 day) and Red label (overnight) delivery is available at an extra cost. ALL Parts are Taxable. All tuneing components and exhaust systems sold buy R.A.M Products are intended for off-road use only and are not emissions compliant or legal for stree use.