Its not always about the big bore, Harleys should have releases. It is not so much about the compression you run but more about making the bikes start easier. When the releases are in use it makes the bike so easy to start as they just spin freely until the spark ignites the fuel mixture.
Your battery will last longer and so will the starter. All the new bikes come with ACR (auto compression release) so even the factory thinks it is a good idea. Put them in !!!
---
INSTALL COMPRESSION RELEASE (EA. HEAD)....$55.00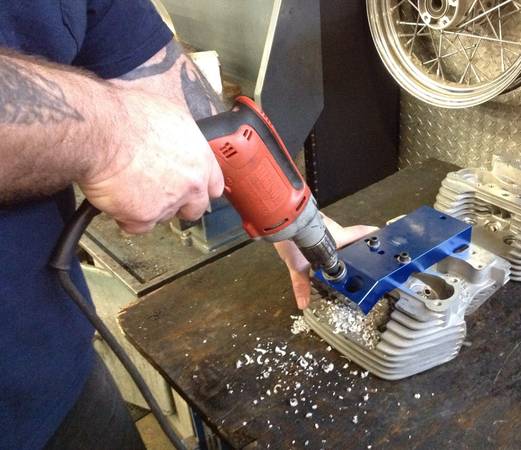 ---
Shipping, Disclaimers & Conditions:
All performance work and modification is designed for race or off-road application only. All motorcycle brand references in visual form or otherwise are registered trademarks of there respective manufacturers. R.A.M Products does not imply affiliation with any of the motorcycle manufacturers mentioned on this website.All parts orders will be shipped U.P.S. ground unless otherwise specified. U.P.S. Orange label (3 day), Blue label (2 day) and Red label (overnight) delivery is available at an extra cost. ALL Parts are Taxable. All tuneing components and exhaust systems sold buy R.A.M Products are intended for off-road use only and are not emissions compliant or legal for street use. All prices reflect labor only. Any cleaning, gasket removal, and parts will be at an additional charge. Previously modified parts may require additional labor at an additional cost, or in some cases be refused for service. Prices listed do not include return shipping charges.